Leave a Legacy
Can we count on you?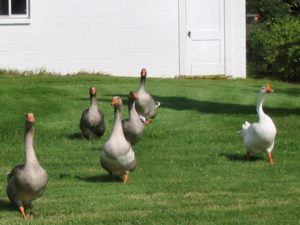 One of the more unusual requests for advice we have received was how to deal with noisy geese. We don't get asked that question anymore, but our advice services are more in demand today than ever before, and as we move into the future that demand looks set to grow even further. Any gift, however small, will help to ensure that we are still here for your family and friends, and their children and grandchildren.
In making a Will, naturally your first priority has to be taking care of your family and loved ones.
As an independent charity we rely on the support of members of the public – people like you.
Gifts left to charities in Wills, usually known as legacies, don't need to be large. Even a small percentage of your estate, left as a gift, can make a big difference. If you would like to find out how to leave The Canterbury District CAB a legacy please contact the Chief Officer or call 01227 364725.